Our products and services speak for themselves: Reliably perfect every time

Experience
Incorporated in 2012, A&R Machining is a precision machine shop located in Airdrie, Alberta. We specialize in small to medium size components on our CNC Mill and Lathe. We currently manufacture parts for Oil & Gas (specifically MWD applications), Industrial, and Lighting sectors.
With over 10 years of experience making precision components for the energy, medical, High Tech, Aerospace, industrial, and photonic sectors, our Principle Machinist is ready to transform your blue prints into the quality parts you require.
Superior Technology

We take quality seriously: significant investments have been made to maintain quality and consistency throughout our production process.  A&R Machining utilizes only the highest quality measuring instruments to deliver the most accurate components possible. 
Brands like Mitutoyo, Starrett and Moore & Wright are the standards and tools we use, and our Machinery is purchased new and is regularly maintained. Doosan is well known in the industry for being a reliable work horse, and that's why both our Mill and Lathe are Doosans.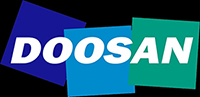 The repeatability of our machines is +/- 0.000080 making them incredibly precise. This translates into components that are guaranteed to meet even the most intricate high precision work.  Both machines are built on one-piece Meehanite cast iron beds, enhancing the rigidity and repeatability compared to similar sized brands with two or more beds that are simply bolted together.

  Due to our rigid quality standards, the dimensions and tolerances are guaranteed on every single part and component we deliver.